I stumbled upon spellquiz.com while searching for something to support my year 5 class. They are all on different levels and most with English as a second language. I immediately liked spellquiz.com and, more importantly, so did my students. The dictation element has really helped their listening skills. The fact the students can work through it at their own pace is invaluable as they are all at different points in their learning. Often, beginner spelling assignments are aimed at young children. We love that there is no great difference to the way the groups of spelling words are taught. Thanks a lot, Spell Quiz- we are getting better!

Emma Donsophon
User since 4 May 2021
English teacher
As a homeschool parent of multiple children I was looking for a program the kids can do independently. When I found spell quiz I was really excited, because it's simple to navigate, and fun to do! I even enjoy doing it on the adult level. It's great that it doesn't teaching spelling as isolated words, but rather in use as a complete sentence with proper grammar and punctuation. My kids do it independently and they ENJOY it too!

Bracha Kivelevitz
User since 4 March 2021
Homeschool Mom
I tried so many different spelling sites but always ends up deleting or unsubscribing. When I found SpellQuiz I know I found the perfect site. It is very simple to use, no complications, yet it is so much fun. The skill area being targeted here is not actually limited to spelling only. Listening, dictation, typing, vocabulary and speed are also being strengthened. Thank you for the brilliant minds working on this site. You are a blessing to us most especially during these challenging times. You are a great help in developing the minds of every child or student that come across this site. More power and blessings! We love SpellQuiz!

Cherry Latoza
User since 17 February 2020
Homeschooling Mom
My daughter is a sixth-grade international student. We are in Australia. I have been looking for websites to learn spelling to help my daughter learn English. Until we found Spellquiz, after three days of trial, we decided to keep using this website to learn. My daughter is very interested. She can learn by herself. The English operation is very simple. It can complete 50% in 10 minutes of learning a day. It obviously improves listening and spelling, and can also increase the speed of typing. It's great, I also recommended this website to many friends around me who need to improve their English.

Yao Shaoyan
User since 12 June 2021
Mum - spoken in Chinese
My 7 year old has made such immense progress in his spelling since starting the SpellQuiz program 4 months ago. He has struggled with sounding out words and memorization in general. SpellQuiz is interactive and engaging in a way that the standard school spelling instruction is not. We are so thrilled to see his spelling confidence grow!

Michele Croft
User since 15 May 2020
Hi, I need to say that the Spell Quiz is a very good platform, you learn very easy and very well, I have been learning a lot.

Rosa Ines
User since 23 November 2019
Mother
This is best site for learning and improving English. Thank you very much.

Naza Mamiasova
User since 24 January 2020
Belgium
My family is very grateful that we have found SpellQuiz. It gives our kids a superb platform to learn the English language. We love how easy, enjoyable, interactive, yet challenging the activities are. We love that our kids don't only learn spelling, but learn grammar, vocabulary, speech, and also keyboarding. My kids themselves say they love doing it. Thank you so much! Your program is superb and we love referring it to friends.

Pi Llena
User since 30 November 2020
Language Interpreter
My 6 and half year old daughter enjoys Spell Quiz too much. She has a lot of interest in spellings. I feel, this site is too good for kids who wants to do well in spelling contests. She loves solving the tasks everyday after her homework. Its kind of a blessing that we came to know about this site. Champions are in making.

Suprashant Mohanty
User since 28 July 2020
Software Engineer
We have tried other spelling programs in the past and none of the others have been as engaging as Spell Quiz. My son appreciates the fact that it makes the learning process fun. Instead of a relentless display of word after word, requiring an act of memorization and nothing more. Spell Quiz presents the words in a way that also puts punctuation and grammar usage into play. His composition skills as a whole because of this, are getting better. Keep up the good work Spell Quiz team!

Damien Carlson
User since 25 October 2021
Sales Account Executive
I was looking for a website that can assist my daughter with her spelling difficulties & am glad to stumble upon spellquiz.com. While my daughter is good in speaking English, but she struggles with her spellings. I am going to note down the best things about this website: 1. Nice and clean website without being daunting to children. 2. Children who can manage computers can do really well with this site. 3. Improves listening skills along with spellings. 4. Makes it possible to hear a native speaker of English dictating sentences. 5. The repetition slow mode is wonderful for non-native speakers to understand. 6. Children can learn at their own pace anywhere. 7. Wrong spellings are saved in the UI & can be viewed easily. 8. Website will give an opportunity to learn the wrong spellings by intelligently spacing them in later sentences. 9. Children can easily click on a word to get its meaning online. 10. Improves typing skills as well. All in all a fantastic website.

Joelle Paul
User since 27 February 2021
IT Engineer
My students have been participating in the spell quiz programme for the past 4 weeks during the lockdown and have had fun learning to spell. They have become better at listening and spelling. My students are very competitive and always like sharing their results and achievements with their peers and also with me so they can receive my praise, feedback and feedforward. They are encouraged to share also to their blogs and when we return to school they will create a video recording of them going through an activity, so others are able to see what they do to get their great results. Thank you, SpellQuiz. We appreciate the fun learning opportunity.

Mary Tewhata
User since 14 April 2020
Teacher
After searching for an online spelling site for my Home Learning program, I came across this awesome site. I told my class about it, and they loved it immediately!! The different areas that the children can work on is very comprehensive and great fun. Additionally, I can create my own word lists and set them as quizzes which is an excellent feature. I can't wait for my class to also try out the SBO which looks great fun. I have recommended this site to my colleagues both at school and in other International schools who I'm sure will use the site as well.

Peter Parsons
User since 27 March 2020
Deputy Principal - Year 2 Teacher
This is a brilliant programme for my son who is home schooled in the UK. He is coming on leaps and bounds with his vocabulary and spelling and importantly, gaining confidence every day.

Stephanie Stanley
User since 11 February 2020
Home school tutor
Like many educators, it was pretty challenging to find ways to continue motivating our students whilst in lockdown. So I'm really glad that I came across this website. Not only does it challenge the students in a well-structured educational manner but motivates them to reach higher and higher levels as the global and group contest pushes them further than just a simple exercise would.

Wayne Bundy
User since 24 April 2020
Educator
As a grade 6/7 classroom teacher and technology integration specialist, I was trying everything. Only Spell Quiz integrated audio allowed custom content, and provided the flexibility I needed with my class in terms of spelling and vocab. It's helping to keep my kids happy and learning in a tough time.

Bryce Woollcombe
User since 7 January 2020
Teacher gr 6/7, Tech Integration
Spelling is not a focus in the US school system anymore and it is a shame. The focus is on testing, testing, testing, reading and math only. My students cannot spell even simple words that they should be able to spell. Maybe if we go back to old school methods like dictation they would be able to spell.

Mary Dean
User since NaN undefined NaN
Elementary teacher, M.B.A holder with two undergraduate degrees in education.
My nine-year-old son's spelling is a relative area of weakness and we, therefore, have been looking for online help. To that end, we have tried a number of other sites. He has found Spellquiz very useful, not just because it presents spelling aurally but also because it helps him develop his typing. He has been spending time on the site willingly and gladly with no need of encouragement from us. The only suggestion I would have is that, as Australians, UK spelling would be preferable, but this is a minor issue and does not outweigh SpellQuiz's usefulness. We are very pleased to have found SpellQuiz.

Frank
User since 14 November 2019
Father, doctor, academic.
I created Spellquiz class for my Grade 2 to start spelling and vocabulary practice in the hardest days of our lives, when coronavirus spread stopped our live teaching. My pupils enjoyed learning skills very much, and that made me very happy, as my students were kept busy and their distant learning was very productive. I am very grateful to Spellquiz Team for creating valuable activities for kids and facilitating easier learning.

Gulshan Bakhishli
User since 9 March 2020
Mainstream Teacher
The best service for learning spelling I've ever used. Pretty simple but genius idea.

Anatolii Sidei
User since 3 January 2020
Student
I help my children to learn English and I was looking forward to online spelling practices. After we had tried some of them we found Spell Quiz. I can honestly say: it is the best. Every member of my family can improve their spelling skills in an amusing way. We love this site.

Julianna Kátay
User since 13 November 2019
Entrepreneur
Thank you for your wonderful platform very much! For children and adults alike, SpellQuiz is one of the best sources for learning English spelling. Not only did it help me to improve my spelling, but it also helped me to expand my vocabulary a great deal. I also love how easy the platform is to navigate and how user-friendly it is. The learning process feels like a fun game that you're willing to play day by day.

Tati Sk
User since 2 February 2020
Student
SpellQuiz is the most updated, intricate, and smart platform online to bolster your English skills.

Samira Tasneem
User since 21 December 2018
Blog Writer
I have been homeschooling my children for 12 years, and out of all of the spelling programs I have tried (phonics, workbooks, on-line games, Reading Eggs etc) Spell Quiz is by far the best! Too many programs only test the child on single words, which results in the most important skill - CONTEXT - sorely lacking. Only when a word is properly used in a sentence can context truly be learned. Spell Quiz solves this problem by using dictation. A child no longer writes a single word but an entire sentence. Full marks are only given once the correct spelling, punctuation, and capital letters are in place. Homophones - which my children struggled with initially - are also emphasized. If a word is learned, it is placed in a "mastered" list. Words which are still difficult for the child are placed in a separate list and can be printed out for extra practice. Spell Quiz provides tests where you may easily learn which grade level they are presently spelling at. Most importantly, Spell Quiz has a tracking system where children from around the world are ranked according to their spelling level. This has motivated my children to acquire as many spelling words as possible to "level up". If you have children which are reluctant spellers, give Spell Quiz a whirl since there is a no obligation FREE TRIAL.

C. Polton
User since 1 July 2018
Homeschool Mom
The only way to achieve the impossible is believing that it is possible.

Brianna Clarke
User since NaN undefined NaN
Student
I am 10. I am going to tell everyone to go on this website because you all kind people on here and you speak really nice to the customer and you really do need to tell your message why you have gotten 10 stars

Betanya Mamo
User since 21 January 2020
Amazing site .

Safy Mostafa
User since 22 November 2019
English teacher
Spell quiz has helped my child in her spelling, vocabulary, and listening skills. It has been a big help for her to improve her English. This has been one of the best platforms that we have used so far.

G. Ocampo
User since 9 May 2020
Entrepreneur
The user interface is simple & game-like. I enjoy the format of the spelling quizzes: you listen to a phrase, type the words in a text field, proofread what you've typed, then click to see if you've made any errors in spelling, punctuation, or capitalization. Any misspelled word will show up as hyperlink that can be clicked to view its definition. If you make an error, the phrase is later repeated until you've mastered the words. I've encountered only a small number of mistakes, the most significant being in the third spelling quiz for adults in which the following sentence is dictated: The dread of pestilence made the citizens do all they could to discountenance theatrical entertainments. After typing the above and clicking the check button, the word "The" was crossed out and the word "These" showed as a hyperlink. More phrases were dictated and then the phrase was repeated. Typing "These dread of pestilence made the citizens do all they could to discountenance theatrical entertainments." was marked as correct. The mistake proved to be a good memory test! The adult-level spelling quizzes have been challenging enough to improve my spelling & vocabulary, recall of sentences, and typing skills. Also, I used the free version without seeing any intrusive ads. I'm very impressed with SpellQuiz!

Aiden Hawnt
User since 17 February 2020
RN
My daughter is always the resourceful one and that she wins so many friends in either her peer group or with kids above and below her age range. She's been a consistent honors student. But the thing I noticed she needs improvement with was her spelling. We tried searching for the best sites on the web until I came across Spell Quiz. From the user interface alone I knew that this is the one site for her development. It got her engaged with all your activities, she can even skip her snack time just to complete each lesson or quiz. Thanks Spell Quiz, truly a life saver!

Zoe Reyes
User since 10 May 2020
Cusomer Service Representative
Using spellquiz is an overwhelming experience. I am good at academics but somewhere I struggle with spellings and pronunciations. Spellquiz gives a very engaging platform to me to attempt short exercises in order to built spellings. It's a sorted website with so much clarity on progress and mastered-unmastered word list. I can't thank enough to developers and whole team of spellquiz to help me grow.

Ayaana Singh
User since 8 May 2020
I am using this website over 3 weeks and I have found out it is really great place to improve your spelling and vocabulary.

Adam Moghaddam
User since 22 June 2020
Manager
I have been learning English a lot from this site. Thank you for your fantastic site. It has helped me to improve my listening and typing skills. In my opinion, It is very useful for improving English and also for everyone who is trying to IELTS exams.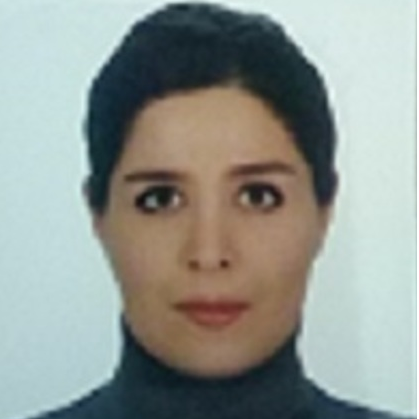 marjan soltani
User since 30 June 2020
computer engineer
Hello As a parent I'm very happy to find the best place for my kid to practice spelling. Because of this awesome SQ my daughter improved in her spelling and learned a lot of new vocabulary. Thank you SpellQuiz.

Souad Aroussi Alami
User since 7 May 2020
Artisan
Thank you for your site. It has helped me to improve my writing skills. It can be very useful for everyone who is trying to pass TOEFL exams or IELTS exams.

Aksana
User since 11 September 2019
Spellquiz is one such platform which is useful for every child's vocabulary builder. It has boost learning skills for my child of class 1 ever since he is using this platform. As a teacher as well as a parent I recommend this for every child. Kudos to the team of spellquiz for providing an outstanding and brilliant learning platform.

Nidhi Agarwal
User since 26 September 2020
Teacher and Parent
Hello Spell Quiz! - I'm Casie and i'm 10 years old. I was always struggling at spelling at first and i needed a site that can teach me Spelling and Great grammar.......i went true a'lot of sites, but nothing helped me with my Grammar and Spelling. when i found Spell Quiz its like ..a fun and interesting site that teaches me Spelling and Grammar while playing games at the same time. My brain started to improve and i became great at my Spelling. My grammar has changed also, now i can now write or type easily without making any mistakes! Thank you Spell quiz for making this fun site and i visit this site everyday and it has changed my life! And my brain Thanked for it.

Castalia Sadie Garcia
User since 16 September 2020
I do not know where to start. I have loved studying since I was a child. All lessons. But unfortunately I did not have a good teacher for language lessons. Not that teacher !!! Everything about English was a problem in my country's education system (I live in Iran). Teachers who had neither the correct pronunciation nor the appropriate tests. I remember being in seventh grade and getting sick for a week. And for a week, the language teacher taught WH questions. I had a problem with this until the end of the year. I never learned to write or pronounce them. Until I taught myself. And I realized that this is not the way they teach us. And that's why I've always tried to find the content myself. But this kind of learning was very difficult. Unfortunately, at the time, sites like this were not yet available. This site is what I needed 15 years ago. And do not doubt that there is nothing but practice that this site is great for practice. I hope you use this site. And you will see the unseen effect on the progress of your students and children. I thank the site for all their efforts. You have created a very unique and extraordinary site.

Mahdi Khalilnezhad
User since NaN undefined NaN
Economic researcher
Hi! I can recommend this site for everyone because there are all kinds of levels. The site contains a wide range of words with example sentences. I also like to guess what they are saying and to have to be perfect with the spelling. The site is well organised with statistics, tests etc. And what's giving me motivation is the ranking system and when I'm receiving a certificate.

Jörgen Olsson
User since 1 November 2020
Packaging Worker
We have 8 children and I have tried many times to find an online spelling program that really improved spelling and saved me time. Spell Quiz has proven effective for several of my children. It tracks the words each student is missing. It also requires the student to listen carefully and think about capitalization and punctuation. I notice that on average my children gain more than 100 words a week on the list of words mastered. That is many more than I could cover if I were to give each student a spelling list to work on and test with me each week. Thank you Spell Quiz for a program that is effective and easy to use.

Susan Riley
User since 12 January 2021
accountant
We realized that our foster daughter was reading below her grade level hence she was struggling in her Language Arts class, and of course the main reason was her spelling. So I scoured the internet for hours to find help and came upon Spellquiz and loved it. We did the free trial, having her practice at least an hour per day. We saw tremendous improvement and we willingly subscribed. After 3 months her grade went from a D to a B. Needless to say we would recommend this program to anyone. It's worth every penny.

Marvett Cobourne
User since 18 October 2020
Math Teacher
Hello everyone. I'm from Ecuador. Teacher. I have always believed that one of the best ways to learn a language is through "dictation". I had tried various options until I found SpellQuizz. I can listen to native sentences that already have a fixed grammatical structure that allows me to memorize, retain and practice them. It is an extraordinary platform and I am learning a lot through it. Greetings from South America. Ecuador.

Jessica Torres
User since 11 April 2020
Profesora
I am Mohammed from Iraq. I try to learn English as a second language. I found this website very helpful. I have learned more than 1000 words. Also, it helps me to learn how to spell them correctly. Besides all these benefits, Spellquiz helps me to improve my grammar and listening skills.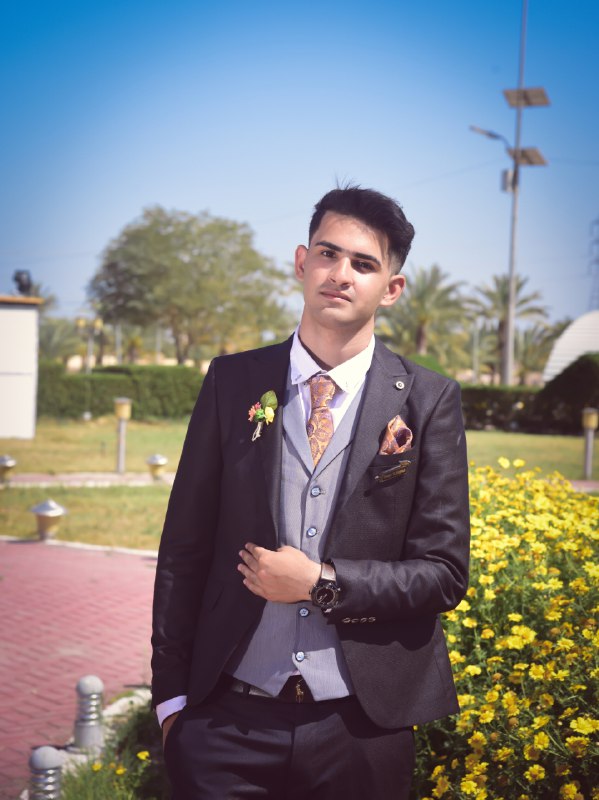 Mohammedalbaqer Alghizi
User since 8 March 2021
Accountant
I've really enjoyed using spell quiz with my daughter. I like the way it's set up with the sentences read aloud and the immediate feedback on how she did. She then practices any words missed. This program is highly effective!

Melody Gore
User since 29 April 2021
Homeschool Mom
I used to use a spelling assistant while writing my essays so my level in spelling lowered recently. Fortunately, I discovered Spell quiz and it is the one and only way which helped me in spelling and improving my vocabulary. Thanks to Spell Quiz now I can type with confidence.

NISREEN HASAN
User since 4 June 2020
Student
I stumbled on SpellQuiz when I was given the task to organise a spelling bee competition for a school online. The resources I gathered helped a great deal with pronunciation and word classes. I would recommend this great app to anyone, adult or child. Well done to the team!

Modupe Ojo
User since 11 May 2020
Teacher
With the distant learning that we're facing right now due to global pandemic this site is so useful and one of the things I'm thanking for. My daughter is fond of this site. She learned a lot of things. From dictation, to the correct pronunciation. And her typing skills are also improving thru this site. Thank you for creating this site for the kids!

Sam Gonzales
User since 12 August 2021
Thank you so much for this amazing platform. I really like this because it solves my big issue of spelling mistakes. For many years I was not able to fix my spelling mistakes. Teacher suggests me to write once page each day, but I'm not getting better. Then I start searching for some tool which helps me to solve this problem. As I found this spell quiz on the internet, made an account on it and set the everyday reminder to solve some exercises. These exercise help me a lot, now when I try to write something I'm confident with spellings. Thanks

Hassan Shahzad Aheer
User since 23 August 2021
Software Developer
I think your platform is excellent my nine-year-old is doing a fantastic job in learning new ways to not only spell but the punctuation as well. I appreciate the email updates and it is very simple to use.

Sarah EKt
User since 24 August 2021
Finance
My name is Laura Polo. I have been teaching English to children and adults for many years. I studied to be a Professional in Modern Languages at Universidad EAN in Bogotá, D.C., Colombia, South America and I specialized in the English Language. I also studied Translation of Written Texts at Universidad Nacional of Colombia. I strongly believe that spelling is one of the most important components of successful writing and correct pronunciation in the process of learning English, that's why I felt so happy when I found SpellQuiz. This is a valuable tool that allows all my students to improve their level of grammar, vocabulary, listening and English spelling skills in a dynamic and fun way. I also have to say that this is a useful and friendly platform not only for my children students but also for my adult students. I am highly surprised to see the amount of multiple activities available on the site, all so different but with the same purpose, to facilitate the learning process and improve the English language skills. I definitely love SpellQuiz and I recommend it to all my students!

Laura Polo
User since 6 September 2021
Professional in Modern Languages and Translator of written texts.
I am so glad to participate as a parent in this spell quiz.

Lolade Oduwale
User since 2 November 2021
Dentist
Hello! My name is Renan, I'm from Brazil. Well, I'm Physics and Math Teacher, and Master of Science Education. I can say that SpellQuiz is helping me a lot to improve my English skills. I guess it's one of the best platforms that I already used to learn English. I think this learning method is very effective for both kids and adults. I once read that people learn a new language, at any age, when they understand a message, and I think that the SpellQuiz idea is precisely this, to bring us messages to understand. Well, in SpellQuiz we can find so many tools to help us improve our listening, reading, writing and speaking skills, as well as, to increase our vocabulary. I recommend it!

Renan Peres
User since 11 December 2020
Physics and Math Teacher
My daugter is happy with spell quiz. She can learn and have fun both at the same time. Since we dicovered it, we visit the site daily, and try to do 10 min of spellquiz. I love that she learns in a fun way. It' simple, free and easy to use. Can it be better? Thank you so much for creating teh site.

Hannah Castillo
User since 31 October 2021
Doctor
Very helpful and well-organized site!

Petko Aleksandrov
User since 30 November 2020
I am a tutor, I work in the United States, and my students are all over the world. I use the spelling and online spelling bee functions of the website with my students.

Pepper M.
User since 14 November 2021
Educator
Thank you for improving my English!

Ali Raeisspour
User since 29 December 2021
We stumbled on this site accidently. As a teacher , I love it> No more printing out pages. My students are going to learn to love it. Thank you for making such an interactive, all in one place site for Spelling.

Remona Powell
User since 20 January 2021
Teacher
Hi spell quiz, Your site has really helped me in my spellings. Thanks so much for this site.

Jatanjeet Singh
User since 5 February 2021
While searching for exciting ways to enhance the experience of my ESL students, I ended up on the Spell Quiz site. The students find the site very helpful and fun. I love the choices of English accents and the immediate feedback! Thanks for providing this resource.

NANCY
User since 27 February 2022
Online ESL tutor
HI! I find SpellQuiz extremely useful for my kids. They can practice at their own time. It helps improve their listening skills along with typing and spellings.

Ruchika Sabherwal
User since 8 February 2022
House Mom
This is a good listening practice site, I heard about it from a teacher's blog and I really like it. Listening is from beginner to intermediate and finally to advanced, which is very suitable for me, and the website interface is also very fresh and very comfortable

shy wait
User since 23 February 2022
I teach English in Mexico to non-native speakers. I have found that SpellQuiz provides me with great ideas and exercises to use when doing writing and reading tasks. It is a great tool and has helped me with preparing my classes for students at different levels.

Judith Rabar
User since 26 February 2021
English tutor
My daughter and I are really finding SpellQuiz useful and helpful. There is a really good selection of interactive spelling exercises, which are very good for improving spelling and vocabulary. I would recommend SpellQuiz to any parent, particularly homeschooling parents. Also a big thank you to the SoellQuiz team for their speedy help and support.

Darren Tunstall
User since 18 March 2022
Home Schooling Parent
My students are the best at doing quizzes.

Haven Knighten
User since 3 May 2022
This site is so very helpful for my child. My daughter struggles with spelling and the repetition with this program is so helpful and it really works for her! Plus she looks forward to doing it everyday! Great site and great program.

Christina Weeman
User since 29 March 2022
The best thing I have ever seen is on this SpellQuiz... I am an International trainer I am teaching learners of all age groups. This Spell quiz is just awesome it helps not only imbibing the vocab but also gives lots of fun while learning its the best vegas activity to do so...

Parul Batra
User since 28 June 2022
English Trainer
I am the father of Alan Liu. Alan is seven years old boy and will go to second grade this upcoming August. I registered for him on this English word learning website on June 28 and he really likes the resources that Spellquiz provides. In less than one month, I can feel that his English has improved dramatically. I highly recommend this useful website for all English learners.

Alan Liu
User since 19 June 2022
Student
SpellQuiz is very easy to use, and the students enjoy the self-paced learning - including spelling, vocabulary, idioms and tests. As a teacher, this is a consistent and easy format to follow, with reward of certificates to keep them inspired and on-track with their graded learnings - highly recommended for teachers and students alike. https://youtu.be/dJ1kr819q70

Jaya Lewis
User since 12 March 2022
Writer/Researcher, ESL Teacher
I'm a semi-retired ESL teacher. I have a Facebook group for English as a Second Language (ESL). I post links to websites that I consider to be useful. SpellQuiz fits the bill!

Sheila Thompson
User since 25 June 2022
semi-retired ESL teacher
Never knew how to spell until this :)

Hunter Luong
User since 14 September 2022
Farmer
Spelling was always the weakest part of my English proficiency. A while ago I decided that I want to improve my English spelling abilities. This is why I try to practice spelling for a few minutes every day. I tried out dozens of English spelling practice web apps and can say that SpellQuiz is the best. The web app itself and the spelling curriculum are very well made. There are a lot of exercises with a gradual progression in difficulty. The progression is nicely segmented, which motivates you to do continuous exercise until you finish the current segment and can move to the next one. Since I started regularly practicing on SpellQuiz a couple of months ago, there has been a noticeable improvement in my English spelling ability. I highly recommend SpellQuiz to anyone wishing to improve their spelling proficiency!

Simon Oberčkal
User since 30 October 2022
IT student
Hello, my name is Chris Watkinson. I've been using spellquiz.com now for over 1 month. My spelling knowledge has really improved. I never knew how bad my spelling was before I started using spell quiz website. It truly is an amazing website. I 100% would recommend it for anyone who's looking to brush up on their spellings. This truly is a game changer.

Chris Watkinson
User since 12 December 2022
Part time student
I was diagnosed with dyslexia as a child, and since then I have struggled with spelling. 1 month ago I got the idea that maybe I am mis diagnosed and the reason I struggled with spelling is because of the way as was taught. I Decided to try to relearn to read and write from the ground up. A few hundred hoers would surly pay itself back if turns it is possible for me to read and write as good as anyone. One of the first things I realized was that you are supposed to learn words by hard. Before I always kind of thought that when you know the alphabet and a few spelling rules you should know how to read and write. Like it is in math, when you can count to 100 you do not need to practice how to count to 200, you just follow the pattern. I guest I am a bit silly for not realizing this before I turned 30 years old, but better late than never. This is when spellquiz comes into the picture, I need to learn a loot of word, and spellquiz is perfect for that. I started in first grade and have worked my way up to 5th grade by now. It is awesome to have small lessons I can do which includes some new words and a lot of repetition of old words.

Simen Sollihøgda
User since 19 September 2022
Engeneer
My son`s teacher told us about this platform. My son enjoy doing it and improve his skills very fast. Spellquizz is very good made platform and we recommend it!

Alex Penk
User since 5 January 2023
parent
I am an adult non-native English speaker who has been seeking ways to improve my spelling in preparation for the TOEFL exam. Spelling has always been a challenge for me, as I primarily learned English through listening and was nervous about the writing section. After using spellquiz.com for two weeks, I was pleasantly surprised to score above 20 on the writing section, which I consider a decent result. I continue to use spellquiz.com on a regular basis to improve my everyday spelling, as it feels both fun and relaxing. I even find myself missing it on days when I am too busy to take a quiz.

VERONIKA UTKINA
User since 3 January 2023
coordinator
Spell Quiz recreates the experience of having an online classroom teacher, giving students words in context/in a sentence, rather than just a list of individual words. This makes it easier to identify homographs and homophones (e.g. to/two/too or 'lead the company' vs 'the metal, lead'.) The Spelling Bee Online is competitive and great fun, and the spelling lists are extensive. There is a choice of four countries for your profile (US, Canada, UK or Australia), which means you are likely to get a 'local' voice dictating your sentences. By taking the 'Vocabulary' Test, your students can also see the approximate size of their vocabulary with an estimated grade level (from 1st Grade to Adult). The only small negatives I've observed so far are that all the words seem to require US spelling, even if you select UK or Australia for your profile, and it doesn't seem to mention it anywhere in the FAQs, but your answer is marked incorrect if you don't punctuate the dictation sentence correctly (i.e. if you include a comma when there shouldn't be one, or miss a comma when SpellQuiz thinks there should be one). Answers even seem to be marked incorrect if you accidentally hit 'submit' with an extra space or two at the end of the sentence, after the full stop! However, students are given another attempt at answering the questions correctly, after they've completed the rest of the list, so these issues don't prevent them from achieving a perfect score. That said, if SpellQuiz were able to address these issues, it would make the product an even better teaching tool!

Fiona Allan
User since 3 January 2023
Tutor
I really appreciate Spell quiz. I feel like it's giving me large 'jumps' in my spelling progress.

D Robinson
User since 22 December 2022
Student
As someone who is learning English as a second language, I have found SpellQuiz to be an invaluable resource for improving my language skills. The website is easy to navigate and provides a wide range of quizzes and exercises that are both challenging and engaging. One of the things I appreciate most about SpellQuiz is the variety of topics covered in their quizzes. Whether I am looking to improve my vocabulary, grammar, or spelling, there is always a quiz available that is tailored to my specific needs. Overall, I highly recommend SpellQuiz to anyone who is learning English language. The website is user-friendly, informative, and provides a wealth of resources that are designed to help learners improve their language skills in a fun and engaging way. Thank you SpellQuiz!

Sovit Ghimire
User since 29 January 2023
Software Developer
I use Spellquiz in my 5th grade classroom to accommodate the variety of learning levels. It enables me to teach students at their level and the kids really enjoy their daily practice!

Nicole P
User since 27 October 2022
Teacher
Our students love the SpellQuiz program. It is simple and thorough. Just 15 minutes a day is making a huge difference.

Sarah Cheek
User since 18 April 2023
Head of School
For a non-native English speaker with the desire to improve my English spelling ability, SpellQuiz is an excellent resource. Regular spelling practice has noticeably improved my spelling proficiency. SpellQuiz is easy to use and it has available endless number of exercises of varying difficulty for all skill levels. I recommend SpellQuiz to anyone wishing to become more proficient speller!

Blaž Nob
User since 15 November 2022
Biology student