Parents with kids of 3-4 years old often face a daunting task – teaching letters and alphabet to the kids. In your head, identifying letters "A" or "B" is as easy as it can be, but it entirely different to the kids.
It could take months even years for some kids.
So, be patient!
How to teach alphabet to kids? The simplest way to teach letters and alphabet to young kids is the usage of phonetic alphabet. It ensures quicker learning, and the knowledge will sustain in their brains for a long, long time. 
What is phonetic alphabet, you ask?
Phonetic alphabet basically signifies the set of written symbols that represent different meaningful sounds in a language.
Hmm… the definition seems really complicated!
Let me clear it out. But first, forget about the definition and the written symbols!
When you were a kid, did you learn a letter using rhymes like A for apple, B for Ball? Maybe, you have used different words, but you know the gist, right?
When teaching about letters to the kids, we use such recognizable rhymes. Almost every one of us has learned the English alphabet with the help of the phonetic alphabet when we were young.
Just like that, you can use knowledge of phonemes to teach letters and alphabet to the kids. So, that's our target today.
We will learn about using the phonetic alphabet for kids to teach English letters. Plus, I will talk about the most efficient ways and tricks to utilize this tool.
So, let's jump in!
A Standard Example of Phonetic Alphabet
Understanding a concept with an elaborate example always makes things simpler. So, take a closer look at a full example of the phonetic alphabet.
But let me make one thing clear. Technically, there is no standard version of the phonetic alphabet. It will always come down to usability.
Because some kids can relate to a word more than other kids. So, it's always best to create a customized phonetic alphabet.
Okay, enough jibber-jabber.
Let's check out that complete example now!
Phonetic Alphabet Example

Letter

Relatable Word

A

Apple

B

Ball

C

Cat

D

Dog

E

Egg

F

Fish

G

Gate

H

Hand

I

Igloo

J

Jar

K

Kite

L

Lion

M

Monkey

N

Nose

O

Orange

P

Pen

Q

Queen

R

Rose

S

Sun

T

Tiger

U

Umbrella

V

Van

W

Water

X

X-ray

Y

Yellow

Z

Zoo
Again, this is just an example. You can create different versions maintaining the basic concept.
Why Do Phonics and Phonetic Alphabet Matter?
Why should you even bother creating such phonetic alphabet for kids? Can't you teach them each letter individually?
There are two strong reasons behind using such alphabet –
It's easy to co-relate between a letter and a word
You can also teach them about pronunciation (passively)
As you are using the phonetic alphabet for kids, you are basically teaching them a co-relation among – a word, the sound of that word, and practical example of that usage letter and sound in a word.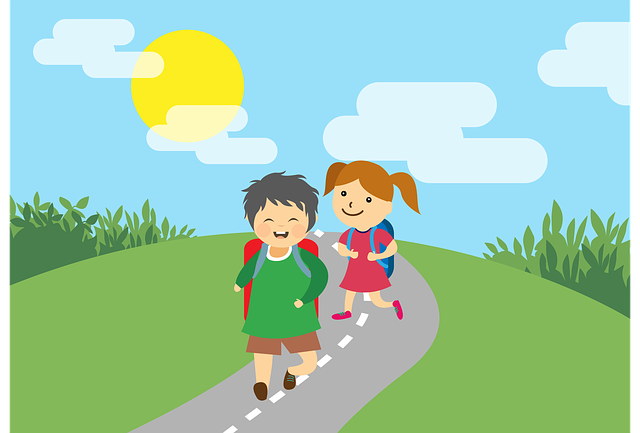 So, you see, phonics and sound have crucial roles to play here.
Let's take a look at a different perspective.
How well can the kids memorize?
Not that well!
Yes, kids are oozing with curiosity but memorizing different things is a completely different concept. But, memorizing the alphabet is a crucial task.
Why?
Because learning the alphabet is somewhat the base of education.
So, you would want your kids to learn the alphabet as soon as possible. The use of phonics and phonetic alphabet songs is a great way of doing so.
Moreover, even though the kids have memorized the alphabet, there is a strong chance that they will forget what they have memorized in a couple of days. That's why you need a contingency plan. Learning the phonetic alphabet is the contingency plan here.
At the same time, teachers should focus on teaching inventive spelling. This guide talks about details on how do you teach inventive spelling. 
How Phonetic Alphabet Helps to Memorize?
In the early stage of learning, a child gradually gets familiarized with different objects that surround him or her.
For example, just after learning to speak words (only a few), children will constantly ask you questions like – "what is that?"
The young brain is hungry for new knowledge and new information. Their curiosity knows no bound.
Phonetic alphabet helps to co-relate.
Kids co-relate with the new words they have learned with the letters in the English alphabet that they have learned.
It's a bridge between two things.
For example, let's imagine that your kid has just learned about the red juicy, tasty fruit is apple. There is a strong chance that he or she will remember the name of his or her favorite fruit from now on. If you then tell them – A for Apple, probably they will remember the letter A too.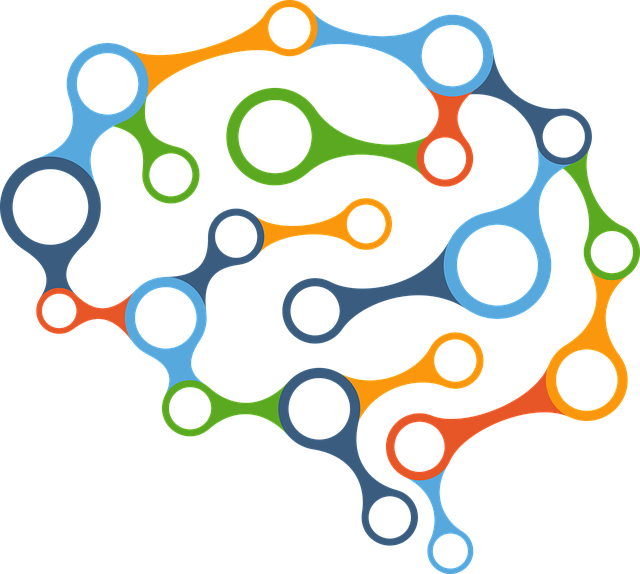 Because their brains will co-relate between a and apple.
So, you see, phonetic alphabet can help young kids memorize letters faster. But remember, you need to introduce them to the words that they can relate to. Otherwise, this strategy will not work.
For example, if you tell them A for Aztec, they can't co-relate. Because they don't have any idea about Aztec civilization, and that word doesn't have much value to them.  Now, there are many great websites for kids that specialize in phonemic awareness. 
Phonetic Alphabet for Kids: Strategies You Can Follow to Teach
As I have said earlier, creating a custom phonetic alphabet for kids is the best option. If you follow a pre-made alphabet, you will have to teach your kids about a lot of new words. Moreover, you will have to create a certain level of interest regarding those words. Otherwise, your kids will forget those words soon.
So, let's talk about how you can create custom ones.
Strategy 1: Using Familiar Words
The number one rule is beginning with familiar words, words that have some sense of importance to your kids.
For example, a lot of parents point to different body parts and teach them the name of those body parts. Kids very soon memorize those body parts.
And, these are the names that the kids rarely forget ever in their lives.
So, it's very easy for the kids to co-relate different letters with the names of these body parts.
Thus, you can teach them –
H for hair or hand

N for nose

E for eye

L for leg

N for nail
And, so on …
Moreover, these words are mono-syllabled words, which makes them very easy to remember.
Similarly, you can use the name of different colors. Kids have a natural fondness for colors. The vibrant colors leave a lasting impression on the kids.
They often ask the adults to tell the name of a particular color. Like – "What color does that ball have?" "What color is does that car have?"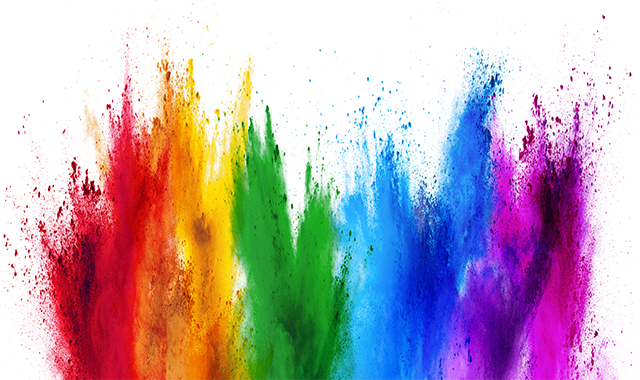 Very soon, they memorize the name of all the common colors. You can use this fact to teach them different letters.
Like –
R for red

Y for yellow

B for blue

G for green
And, so on …
Just like that, you can use the name of the following things –
Animals (lion, tiger, cat, dog, etc.)

Toys (teddy bear, dolls, cars, etc.)

Relatives (mother, father, sister, etc.)

Common objects (TV, computer, car, tree, etc.)
The choices are potentially limitless!
Strategy 2: Telling Stories
Kids love to hear stories. Stories serve three major purposes –
While telling stories, they will learn about a lot of different words in the process.
For example, if you are telling them fairy tales, or magic tales, they will learn a few common words like – king, queen, prince, princess, monster, magic, and so on.
Moreover, they will even grow a fondness for different iconic characters. Like – Ariel the mermaid, Rapunzel, Hercules, Aladdin, and many more.
As you can guess, you can use these words too –
A for Aladdin or Ariel

H for Hercules or hero

K for king

Q for queen
And, so on …
Strategy 3: Watching Cartoons
I haven't seen a single kid in my life who doesn't love to watch cartoons. Cartoons are funny, entertaining, and at the same time, educative.
Every kid grows fondness for Disney or Loony Tunes characters at the very beginning of their lives.
Soon, Micky, Mini, Donald, Goofy, Bugs Bunny, Lola, Daffy, Scooby, and many more become their best friends. Kids even have stuffed toys of these lovable characters.
So, use it to teach them letters.
B for Bugs Bunny

D for Daffy or Donald

G for Goofy

M for Mickey
And, so on …
There are many other ways to teach phonetic alphabet for kids. Be creative about it, and find the perfect strategy that meets the need of your kids.
Phonetic Alphabet Templates: Create Your Own Custom Phonetic Alphabet
If you are struggling to find the simple words that would help you to teach the English letters and phonics to your kids, you can pick the words from below –
Simple Words with Letter A

Ant

Amber

Apple

Axe

Arm

Army

Art

Airplane

Air

Angel
Simple Words with Letter B

Bee

Bull

Big

Blue

Bin

Black

Bean

Bird

Ball

Boy
Simple Words with Letter C

Cat

Card

Car

Cool

Can

Cold

Cab

Color

Cage

Coin
Simple Words with Letter D

Dog

Donkey

Doll

Dance

Dark

Dress

Deer

Dad

Daffy

Dig
Simple Words with Letter E

Egg

East

Eat

Easy

Eye

Earth

Ear

Elephant

Emu

End
Simple Words with Letter F

Fan

Full

Fly

Fit

Fox

Fun

Fat

Five

Farm

Fair
Simple Words with Letter G

Game

Gift

Gate

Goose

Goal

Goat

Girl

Guy

Gum

God
Simple Words with Letter H

Hand

Hole

Hair

Hall

Hip

Hi

Hot

He

Ham

Hen
Simple Words with Letter I

Igloo

Iron

Ice

Idea

Ice cream

India

Ill

Image

Ink

It
Simple Words with Letter J

Jam

Joke

Jar

Jump

Jug

Jaw

Jog

Jew

Joy

Jet
Simple Words with Letter K

Kite

Kebab

Key

Kind

Kid

Kiss

Keep

Kin

Kick

Kip
Simple Words with Letter L

Lamp

Lie

Lamb

Log

Leg

Lock

Low

Lot

Lip

Lab
Simple Words with Letter M

Map

Monkey

Mill

Money

Mouse

Mop

Mouth

Moon

Mint

Mind
Simple Words with Letter N

Net

Nun

New

Nap

Not

Number

Now

Name

Nut

Neck
Simple Words with Letter O

Old

One

Orange

Oak

Owl

Ore

Oil

Own

Out

On
Simple Words with Letter P

Pant

Pad

Pool

Pizza

Page

Pond

Pin

Park

Pan

Pit
Simple Words with Letter Q

Queen

Quiet

Quick

Question

Quack

Quilt

Quit

Quill

Quest

Queue
Simple Words with Letter R

Red

Rib

Rose

Ring

Rule

Round

Ram

Reap

Rock

Real
Simple Words with Letter S

Sun

Sister

Sad

Song

Salt

Sing

Sea

Soul

Sand

Sip
Simple Words with Letter T

Tree

Toe

Trip

Toss

Ten

Ton

Team

Tag

Tin

Tall
Simple Words with Letter U

Umbrella

Urn

Under

Upon

Use

User

Up

Unit

Us

Ultra
Simple Words with Letter V

Van

View

Violin

Very

Vegetable

Vein

Vet

Vow

Vest

Voice
Simple Words with Letter W

Wet

Wall

Water

Walk

Win

Web

Wear

Wow

Week

Warm
Simple Words with Letter X

X-ray

Ox

Xylophone

Fix

Box

Tax

Fox

Six

Pox

Mix
Simple Words with Letter Y

Yellow

Yet

Yes

Yeah

You

Yoga

Yard

Youth

Year 

Young
Simple Words with Letter Z

Zoo

Zero

Zebra

Zoom

Zip

Zeal

Zig

Zipper

Zone

Zinc