Who said learning English is a boring task? Whether the learning session is boring or not, it completely depends on the teacher. If you are a parent, you should consider teaching your children with games. In the case of teaching English, word games are a fun way to learn.
Learning doesn't mean that someone has to go through hefty books and continue it for hours. Even games can educate someone. Well, in most cases the learner doesn't even notice that he or she is learning new things, they think they are having a fun activity. This is even truer for young children.
The word games are not new concepts. These game shave been with us for a long time. Actually, kids are always fond of them. You don't believe me? Then maybe you haven't seen kids eagerly waiting for the newspaper to arrive just to solve the crosswords puzzle.
But these games are not just a source of fun. In short, they are educative and intriguing. You could call them the gym for your brain!
What are Word Games?
Word games or the word puzzles are a popular form of a board game. It challenges a player to demonstrate the skill of a particular language, especially the English language.
There are a lot of popular forms of word games. For example, in the game hangman, the player has to demonstrate their spelling skills. Basically, Crosswords try to challenge the vocabulary skill of a player.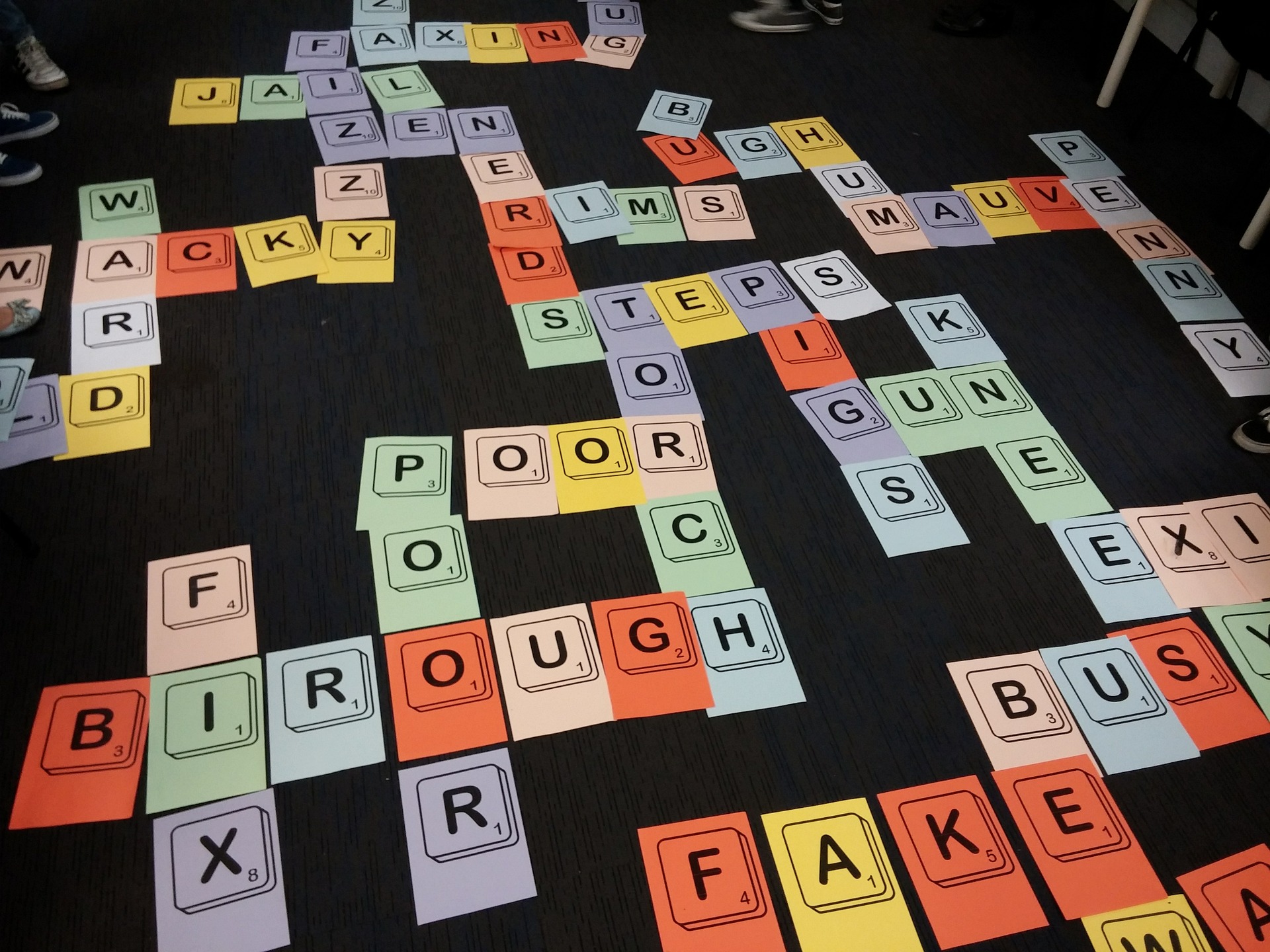 Word games even turn into popular TV game show. Did you know that Spelling Bee is the first ever telecasted game show? It is now one of the most challenging national competition in the USA. 
Now you can take part in online Spelling Bee too! Check out the SBO section on Spellquiz today!
Similarly, Wheel of Fortune is another great example of a televised word-based game show. It is now the longest-running syndicated game show in the USA.
Different Types of Word Games
There are different types of word games available for the kids as well as the adults. I have made a list of the category of the word games. Take a look –
Letter Arrangement games
In this type of word game, a player has to form a meaningful word from the given words. These games serve two purposes – vocabulary testing and lateral thinking capability.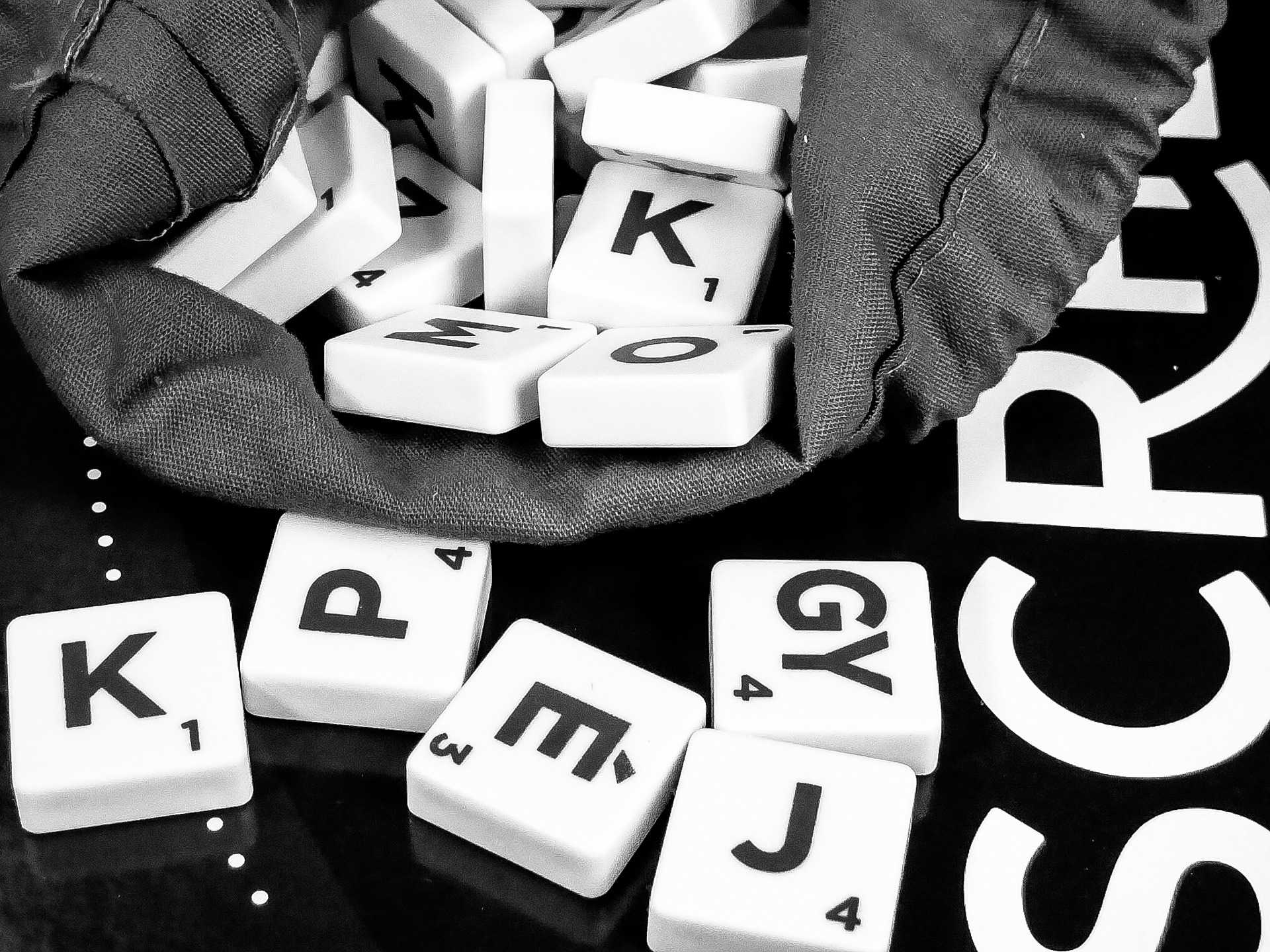 Examples:  Upwords, Bananagrams, Scrabble, Countdown, and Paperback.
Paper and Pencil Games
As the name suggests, this type of games requires a piece of paper and a pencil or a pen. The aim is simple; you will have to write a word depending on different parameters. Different games have a different set of rules and parameters. For example, a player has to fill out blocks or grids with corresponding words based on the clue. This is the most popular word game in history.
Examples: Crosswords, Scattergories, Word Finder or Word Search, Hangman.
Semantic Games
The semantic games are a little more complex. These games focus on the semantic or meaning of words. The knowledge of a player about a particular language is extensively tested.
Examples: Blankety Blank, Codenames, Mad Libs, etc.
How Popular are Word Games?
In the earlier days, the word games have been just a source of fun for the kids. But since 2000, word games have become a useful tool for "brain training." People are seeing different forms of brain games online and brain games for adults. Among the brain games, word games are exceptionally popular.
Games like crosswords, scrabble, and hangman have never lost their appeal to the younger audience. With the rise of smartphones, we are seeing a lot of apps devoted to developing this field.
Word games can help a child to exercise their cognitive functions. Millions of fans are getting help from such word games.
You could call it the "golden age" of board games. The increasing competition has let the designers create more fascinating and logical word games that can satisfy the hunger of the common people. These modern games tend to have more difficult sets of rules and often stands apart from the traditional ones.
For example, the popular word games like Decrypto, Codenames, Anomia, etc. have been out there after 2010.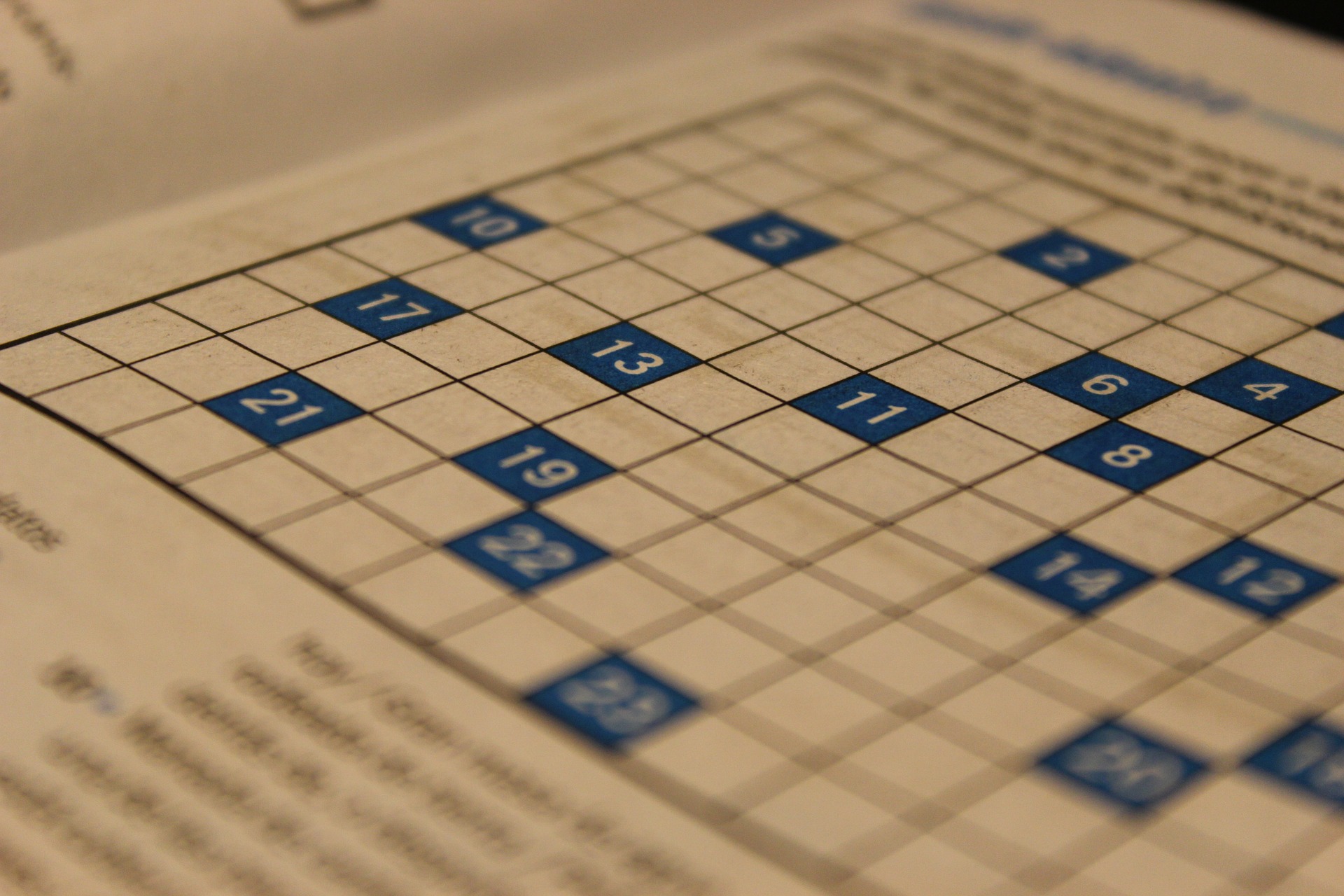 The smartphones also allow the players to play the games together virtually. The friendly rivalry makes fuels the competition and the interest to play the games. These games are extremely educating. For example, the mobile game "Words with Friends" by Zynga accepts 173,000 words. Can you imagine, how could it help your child to increase their vocabulary?
Why Should You Encourage Your Child to Play Word Games?
I have seen the parents telling their kids to "stop playing and start reading" quite too often. You cannot blame the kids; they are supposed to love playing games! The smart move would be to encourage them to play the games that are constructive and not violent.
In this case, the word games come in handy. You could try playing WordFinder with your kids. You could find a lot of word search for kids online. Most of these games are free-to-play. Moreover, you can find thousands of free word search games for kids.
You could try visiting the word games section of SpellQuiz. It has a great collection of educational games for the kids as well as for the adults. So, people of all ages can enjoy these games. You could even share the results with your friends on social media platforms like Facebook, Twitter, LinkedIn or Google+.
Okay, back to the main point – why should you let your child play the word games? Here are some of the critical reasons for you to do so –
Cognitive Exercise
Physical exercise is essential for the human body. But the exercise of the brain is equally important. The primary benefit of playing word games is cognitive exercise. The more you play these word games puzzles, the more polished your brain becomes.
Richer Vocabulary
Most of the word games require strong skill in vocabulary. The more words you know, the better your score will be. Moreover, while playing games, you will more likely gather new words. So, playing these games will passively help you to build up a stronger vocabulary base.
Test Your Spelling Skills
Whether you are playing Crosswords, Scrabble, or Hangman, you will have to have a strong sense of spelling. It is a great way to learn spelling words. There are different spelling quizzes that could attract many players. Playing difficult spelling games and challenging friends is a new trend in social media. So, it could be a great pastime for you and your kids. Needless to say, you or your kids' spelling skills will get a strong boost.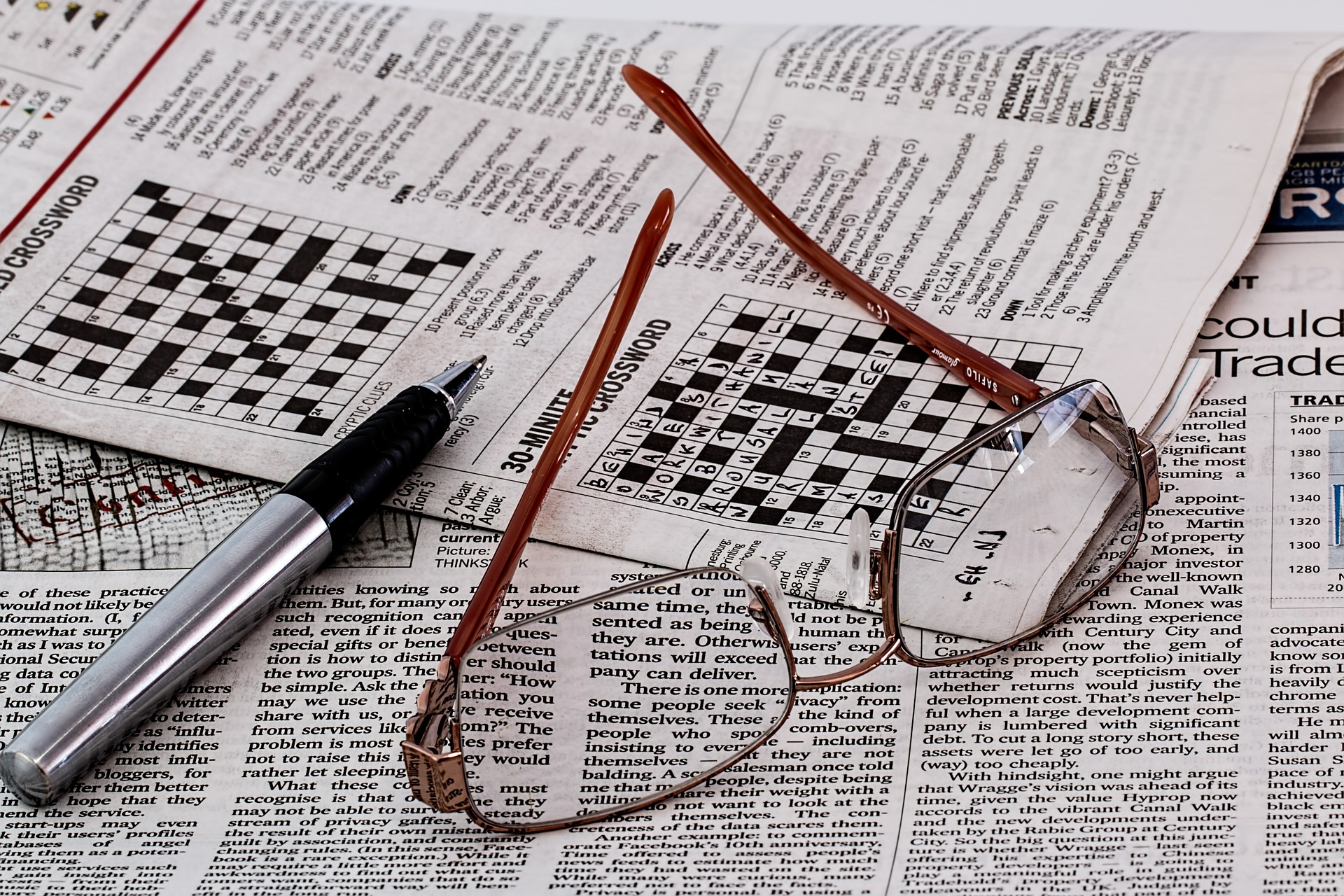 Fighting off the Boredom
Kids are easily bored with constant studies. They would even try to skip the study sessions when they are feeling too bored with the studies. So, the word games could help them fight off the boredom and learn at the same time.
SpellQuiz: The Ultimate Place to Play the Word Games
Parents are constantly searching for "word games free" or "free online word games." They need some exciting word games for their kids to amuse them and help them learn in a different way. Luckily, SpellQuiz is a great place for word games online that can help the children to learn and have fun, at the same time.
With SpellQuiz, you could learn geography in a fun way. The website doesn't only offer brain games and word searches; it also offers a fascinating geography quiz.
Who doesn't love challenges? If you are one of those people who are just hungry for some great brain teasers, you could try out the Difficult Spelling Quiz and the Hard Spelling Test. The tricky games will not only fascinate you but also teach you a lot of new things.
Are you worried about improving your kids' grammar skills? Then, you could try the "Conditional Test." The word origin test will, on the other hand, test your knowledge of the English language with some interesting and tricky questions.
Concluding Ideas
Games are always a fun activity, for both the kids and the adults. Rather than pressuring your kids for studies, you should let them have some with the word games. The word games will do the trick and teach your kids in an intriguing way that is both effective and fun.
Also, try this vocabulary test to understand your current skill level! Try these spelling tests to master English spelling! Also, don't forget to check the complete list of spelling words.